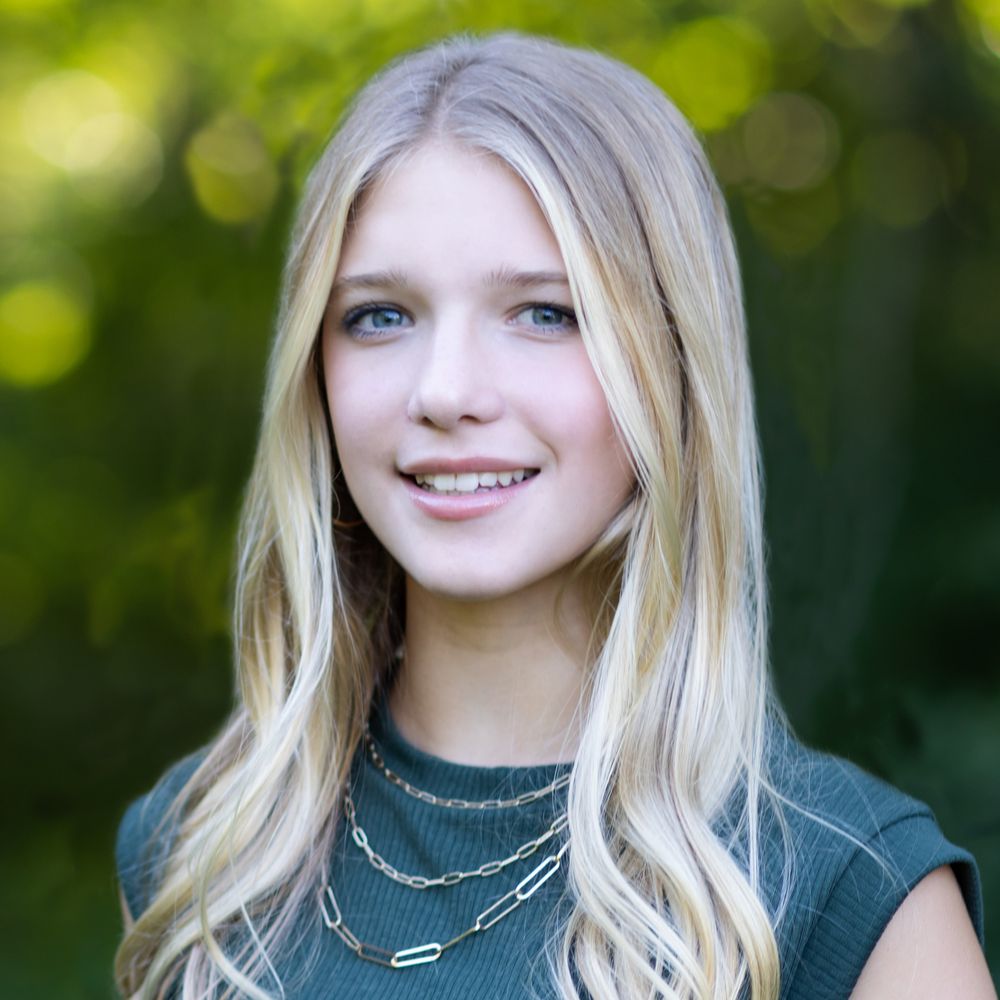 Avery Lynn - BIO
Avery Lynn is a 13 year old-singer songwriter and Actress living in Virgina.  Since the age of 10, she has been mentored by Oscar contending vocalist, 2022 Silver Telly Award  & 2021 HMMA Best Song Nominee, Donna Britton Bukevicz.    
Avery's debut acting role is as herself in the upcoming 2022 release in the multi-award winning movie Hashtag Blessed, where she shares a scene with Santa and sings with a group of children at the hospital scene.  Her song "Candy Canes & Christmas", is featured in the movie and was written in her Songwriting Masterclass by Donna Britton Bukevicz, Bryan Steele and Avery.  
Avery Lynn recently worked with Donna Britton Bukevicz and Marilyn Swick, the director of the upcoming feature film, Ocean Child in the co-creation of the theme song (where she is also the featured artist). Avery is honored to play the lead role of Hope in the movie Ocean Child, presently in production this Fall, 2022 - Winter 2023.
Avery Lynn continues to pursue her dream of building her music career and cast in a roll of a Movie series, TV-series and creating voice overs for various creative projects.  When Avery isn't singing, writing music, acting or playing guitar she is a normal teenager who runs, swims, plays volleyball, rock climbs and has always remained on High Honors and is President of NJHS at her school.
Avery Lynn's recent single is called "Don't Worry" - this song is close to her heart because she originally wrote the lyrics to help her grandparents worry less about moving away from her.  Then the song evolved into a wider story as she talked about her worries during the pandemic over zoom with her songwriting coach and mentor Donna Britton Bukevicz.   
"Anything is Possible '', was also written during the pandemic and the title was influenced by her Mom.  This song was also written in her Songwriting Masterclass by Donna Britton Bukevicz, Bryan Steele and Avery.  All of Avery's songs are produced by her other co-writer, the incredible Bryan Steele of BrunoSteele Music.  
LINKS:
WEBSITE - https://averylynn.net/home
MUSIC LINK - https://averylynn.net/music
Hashtag Blessed, the movie -  https://www.hashtagblessedthemovie.com/
Ocean Child, short - (20+) Ocean Child | Facebook
Avery Lynn Music (stream on all platforms):
(Songs written by Donna Bukevicz, Bryan Steele & Avery Lynn)
*Candy Canes & Christmas
*Don't Worry
*Anything is Possible
*I'm Just Being Me
*Santa Claus is Real
*Magic of Christmas